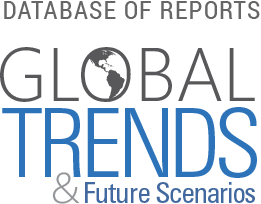 2011 State of the Future
Summary
The 2011 State of the Future is a concise, readable overview of the global situation, problems, solutions, and prospects for the future. It covers the global landscape with two-page overviews with regional considerations of 15 global challenges such as energy, food, science & technology, ethics, development, water, organized crime, health, decisionmaking, gender relations, demographics, war & peace, and others. These together with the executive summary are ideal for busy executives, thought leaders, corporate strategic planners, public policy experts, policy advisors, non-profit issues organizations, teachers and professors of world issues, and anyone interested in a global overview of our prospects for the future – with discussions of problems and potential solutions.
It discusses a broad range of future-oriented policy initiatives such as shifting from fresh water-based agriculture to saltwater-based agriculture; making environmental security the focus of US-China strategic trust; a global strategy to counter organized crime; and collective intelligence as one of the next big things.
There are also special chapters on an Egyptian assessment of its post-revolution 34 priorities; 32 elements shaping future of the arts, media, and entertainment industries by 2020; four scenarios for the future of Latin America by 2030; international issues of environmental security, and the State of the Future Index.
It is produced by the Millennium Project with its 40 Nodes (groups of futurists and organizations) around the world, which collects, feeds back, and assesses insights from creative and knowledgeable people on emerging crises, opportunities, strategic priorities, and the feasibility of actions.
Issues:

Region:

Year Published:

Authors:

Institution: