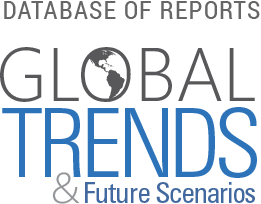 2020 Strategic Foresight Report- Charting the course towards a more resilient Europe
Executive Summary (Excerpt):
The central theme of this first report is resilience, which has become a new compass for EU policies with the COVID-19 crisis. Resilience is the ability not only to withstand and cope with challenges but also to undergo transitions in a sustainable, fair, and democratic manner. Resilience is necessary in all policy areas to undergo the green and digital transitions, while maintaining the EU's core purpose and integrity in a dynamic and at times turbulent environment. A more resilient Europe will recover faster, emerge stronger from current and future crises, and better implement the United Nations' Sustainable Development Goals.
This first annual Strategic Foresight Report outlines how foresight will inform policies with a view to strengthening the EU's resilience in four interrelated dimensions: social and economic, geopolitical, green, and digital. It analyses the EU's resilience in response to the COVID-19 crisis in the context of the acceleration or deceleration of relevant megatrends, long-term driving forces that will likely have a large influence on the future. This Communication shows how policies to improve resilience, by mitigating vulnerabilities and strengthening capacities, can open new opportunities in each of the four dimensions. This includes reconsidering the future of wellbeing, work, labour markets and skills, reconfiguring global value chains, supporting democracy, reforming our rules-based trading system, building alliances in emerging technologies, and investing in the green and digital transitions.
Issues:

Region:

Year Published:

Institution:

Tags: