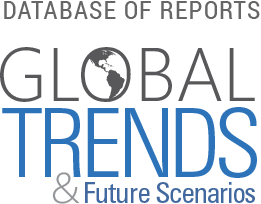 2020 UN Future Possibilities Report
Executive Summary (Excerpt):
History shows that it is possible for countries and cities to shape their future development by leveraging global trends: examples include Denmark establishing world-leading expertise in wind power and the UAE capitalizing on global trade patterns to become a logistics hub. While some global trends do present risks that must be mitigated, psychological research suggests that a more positive outlook makes people more resilient in times of change.
As countries start thinking about the post-COVID world, we hope that the Future Possibilities Report will encourage governments, businesses and societal stakeholders to think differently about development. By providing a practical approach, the report can help them to identify the trends to prioritize, and to work together to create ecosystems that will support the development
of new business models, products and services. It will also support the process of rebuilding in engaging with a positive, possibilities-focused future perspective.
Issues:

Region:

Year Published:

Institutions:

Tags: