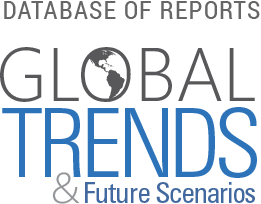 2050 Regional Growth Forecast
Purpose of the Forecast
The purpose of the 2050 Regional Growth Forecast is to provide a starting point for regional planning. The forecast is not intended to be a prescription for future growth. Rather, the forecast is intended to show possible future development patterns based on regional projections and local input.
The 2050 Regional Growth Forecast is one of the first steps in developing the 2050 Regional Transportation Plan (RTP), and it will inform the development of the region's first Sustainable Communities Strategy (SCS), a new component of the RTP, and the Regional Housing Needs Assessment (RHNA) per California Senate Bill 375 (SB 375) (Chapter 728, Statutes of 2008). In addition, the forecast information will be used to evaluate future applications for the region's Smart Growth Incentive Program and support local capital improvement and water resource planning throughout the region.
The 2050 Regional Growth Forecast will also be used by SANDAG as the foundation for the next Regional Comprehensive Plan update. SANDAG forecasts also are used by local governments for facilities planning, including the San Diego County Water Authority 2010 Urban Water Management Plan.
This forecast complies with all applicable statutes and regulations regarding the RTP, SCS, and RHNA from SB 375 and the California Transportation Commission Draft RTP Guidelines.
Issues:

Region:

Country:

Year Published:

Institution: