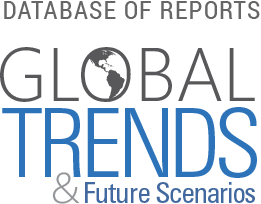 Foresight
Welcome Note (excerpts)

The issues that we choose to tackle vary from year to year, and the collection of articles in this publication captures our efforts over the past year. Some are continuations or offshoots of previous projects as we sought to deepen our understanding and bring the insights closer to the audience. Others are more exploratory in nature, looking at new issues which we think could have significant impact on Singapore. Our aim is to have a portfolio that covers the important
territory, but also ventures into the less defined.
We bring all our projects to different audiences within the Singapore Government so that these ideas and insights can contribute to policy formulation, decision-making and resource allocation within the Government. On this front, we benefit greatly from the fact that we are not alone in our foresight efforts within the Singapore Public Service. There is a growing pool of futurists in other government agencies, who, like CSF, are on the same quest to use futures to inform the
present. Two articles in this publication reflect the results of such partnerships – we worked with the Ministry of Trade and Industry's Futures Group on a scan for key trends in battery technology and renewable energy, and collaborated with the Ministry of Manpower to study the impact of automation on the Singapore workforce.
The articles in Foresight 2015 are by no means the final answers to the questions we have thought deeply about. I hope you enjoy reading about our journey over the past year, and we would love to hear your thoughts and comments on them. We are also constantly on the lookout for new ideas, so do let us know if you have suggestions on what we could pursue.
Joan Moh
Head, Centre for Strategic Futures
Issues:

Region:

Country:

Year Published:

Institution: