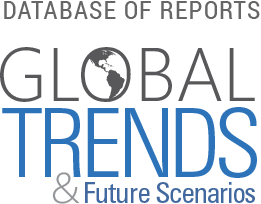 A New Vision for Mexico 2042: Achieving Prosperity for All
It has been almost thirty years since the debt crisis that Mexico confronted in 1982. It was followed by a period where the Mexican economy went through crises, stagnation, contraction, and growth. From a macroeconomic perspective, the years after 1995 were the most stable in recent Mexican economic history. The underlying policies were implemented by a sophisticated technocracy, helped by the integration of Mexico in the North America Free Trade Arrangement (NAFTA) and a determined effort to open the country to the rest of the world.
The study underlying this report reviews the possible reasons why Mexico fell into the Middle Income Trap. It formulates  strategies to extricate the country from this trap, over the next several Sexenios. The study's basic premise is to present fundamental reforms for Mexico to achieve higher, sustained, and more inclusive economic growth than it has in the past thirty years. The resiliency of the Mexican people would help the country go successfully through the transition to a fast growing economy. It should be clear that some issues are cross-cutting, among them informality, energy, vested interests, education, and drug-related crime, and cannot be treated in isolation within one section alone. Also, it is practically impossible to cover all aspects of Mexican society that require reform. However, the idea is to provide an ambitious but doable roadmap for Mexico to attain prosperity and inclusion in the next thirty years.
Issues:

Regions:

Country:

Year Published:

Institution: