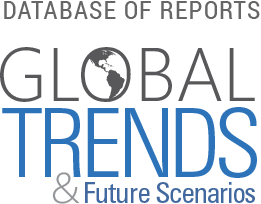 A Set of Prototype Caribbean Scenarios for Research on Global Environmental Change and Regional Food Systems
Global Environmental Change and Food Systems (GECAFS) is a comprehensive programme of interdisciplinary research focused on understanding the links between food security and global environmental change (GEC). The programme's goal is to determine strategies to cope with the impacts of GEC on food systems and to assess the environmental and socioeconomic consequences of adaptation responses aimed at improving food security.
This report presents a set of four prototype GECAFS Caribbean scenarios for GEC research on food systems – as developed and discussed at two regional workshops in Jamaica and Trinidad & Tobago in 2005. The scenario exercise summarised here, has two main objectives: (i) The development of a method to construct regional-scale scenarios suitable for use in GEC research on food systems, consistent with global-scale scenarios yet relevant for regional issues, and (ii) the development of a prototype regional scenario set as proof of concept.
GECAFS (2006) A Set of Prototype Caribbean Scenarios for Research on Global Environmental
Change and Regional Food Systems. GECAFS Report No. 2; 62pp, Wallingford
Issue:

Region:

Year Published:

Institution: