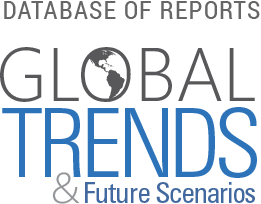 A Tale of Renewed Cities: A policy guide on how to transform cities by improving energy efficiency in urban transport systems
Foreward
Global urban populations are growing rapidly – and with them, city transport volumes. Urban transport energy consumption is expected to double by 2050, despite ongoing vehicle technology and fuel-economy improvements. Annual global urban transport emissions are expected to more than double to nearly 1 billion annual tonnes of CO2 eq. by 2025. 90% of this growth in urban transport emissions is expected to come from private motorised travel.
The effects of growing travel demand and increasing shifts to private motorisation are leading to escalating roadway congestion that costs billions of dollars in wasted fuel and time. Moreover, motorised vehicle traffic has significant adverse effects on health, contributing substantially to respiratory and cardiovascular diseases from outdoor air pollution, and deteriorated safety in cities, leading to more than 1.3 million deaths per year from traffic accidents. Urgent policy attention to improve the energy efficiency of urban transport systems is thus needed not only for energy security reasons, but also to mitigate the negative climate, noise, air pollution, congestion and economic impacts of rising urban transport volumes and energy consumption.
This policy pathway highlights the holistic transport energy efficiency, city planning and traffic management approaches local and national leaders in Belgrade, New York City, Seoul and more than 30 other cities across Asia, Europe and the Americas are aggressively pursuing. Drawing on these "real-life" case studies, this pathway offers national and local decision makers concrete steps on how to plan, implement, monitor and evaluate key urban transport system policies in order to improve not only energy security, but also quality of life.
Maria van der Hoeven
Executive Director
International Energy Agency
Issues:

Region:

Year Published:

Institution: