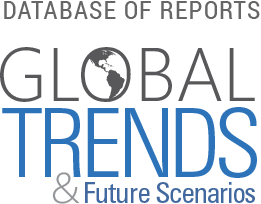 African Governance Report AGENDAS 2063 & 2030: IS AFRICA ON TRACK?
Agenda 2063 is a 50-year strategic framework with the main objective being to guide Africa's development for the next half-century and to achieve the vision of The Africa We Want. Agenda 2063 is aimed at being Africa's blueprint and master plan for transforming the continent into the global powerhouse of the future. It is the continent's strategic framework that aims to deliver on its goal for inclusive and sustainable development and is a concrete manifestation of the pan-African drive for unity, self-determination, freedom, progress and collective prosperity pursued under Pan-Africanism and African Renaissance. 
The African Governance Report, published by the Mo Ibrahim Foundation, draws on data from the Ibrahim Index of African Governance (IIAG) and shares new insights on progress towards the African Union's (AU) Agenda 2063 and the United Nations' (UN) Sustainable Development Goals (SDGs). It points to where policy efforts can be focused to tackle current governance challenges, and highlights the urgency of addressing the 'data gap' in Africa to ensure progress can be assessed and shortfalls addressed. 
Issues:

Region:

Year Published:

Institution:

Tags: