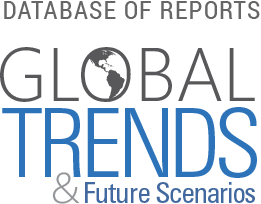 China: Economic Review and Outlook 2013 – 2020
This paper will describe the present and future macroeconomic situation in China based on in-depth literature review. It covers the five sectors of economy (real sector, public sector, monetary sector, external sector, labour market) and demographic development.
The People's Republic of China, established in 1949, is a socialist one-party state ruled by the Chinese Communist Party (CCP). In the late 1970s, China started to shift from a centrally planned economy to a market based economy. Its export- and investment-led growth model has transformed China into the second largest economy in the world. Despite its economic success, China remains a developing country and its market reforms are incomplete. The gross national income per capita is still only 50% of the world average and over 120 million people of its 1.3 billion population still live below the US$1.25-a-day international poverty line. The country is experiencing a strong inequality, not just among the income of its population, but also among the regions: The three wealthiest and most important economic regions are all on the east coast, while the west of the country is generally poorer.
In the following, the macro environment of companies in China will be evaluated as it has major impacts on how businesses operate and make decisions. For example, interest rates affect a firm's cost of capital and hence the extent of business growth and expansion; exchange rates affect the costs of exporting goods and the supply and price of imported goods in an economy. The framework to review the macro environment is an economic review and outlook in which the demographic situation, the real sector, the public sector, the monetary sector, the external sector, and the labour market are described and the future situation is predicted.
Issue:

Region:

Country:

Year Published:

Author:

Institution: