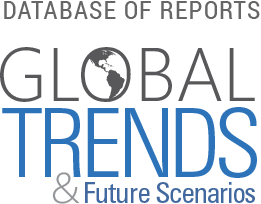 Delivering Tomorrow: Logistics 2050
Excerpt from publication introduction
This study starts with two essays laying the groundwork for the very idea of futures studies and future scenario forecasting. The first, by renowned futurist from the University of Hawaii, Professor James Allen Dator, introduces the discipline. In the second, respected futurist and business strategist Peter Schwartz describes the scenario planning context, process and application for business and policymakers.
This study aims to foster a dialogue about the future of logistics by describing a number of different scenarios, or pictures of the world, in 2050. The Deutsche Post DHL "Logistics 2050" scenario process was designed and conducted by experts from Z_punkt The Foresight Company. The scenarios were developed based on input from internal logistics experts of Deutsche Post DHL and renowned external experts from diverse fields.
The experts included high-ranking representatives from organizations like the International Energy Agency (IEA), The World Economic Forum (WEF), Volvo Technology Corporation, the Rocky Mountain Institute, Copenhagen Institute for Futures Studies, World Business Council for Sustainable Development (WBCSD), Fraunhofer-Institute for Material Flow and Logistics (IML), and Greenpeace International.
Issues:

Region:

Year Published:

Institution: