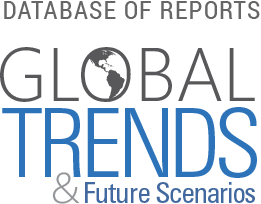 Digital Futures: A Journey into 2050 Visions and Policy Challenges
Executive Summary (excerpt)
European governments need to embrace the opportunities of the digital transformation to provide credible and sustainable responses to systemic issues, such as unemployment or financial stability, and pave the way to a new era of peace and prosperity. They need to re-focus their strategies towards more courageous and future-proof policies, drawing inspiration from long-term visions rather than from the projections of current trends, tapping into Europe's creativity and innovation potential.
Furthermore, the rise of euro-scepticism and the decline of confidence in politics makes it clear that a fundamental shift is required in the way policies are developed: from a centralised approach based on rigid procedures and roles to an open and participatory process harnessing the potential of digital technologies to engage Europeans in the co-creation of policies that matter to them. This would provide more robust ground and legitimacy to public decisions and help improving people's confidence in EU institutions.
To address the above needs and to experiment with forward-looking, participatory and evidence-based policy making practices, the Directorate General for Communications Networks, Content and Technology (DG CONNECT) launched the foresight project Digital Futures.
Issues:

Region:

Year Published:

Institutions:

Tag: