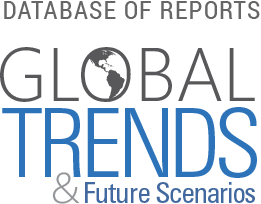 Energy Infrastructure Risks and Adaptation Efforts
Long-term changes in the climate could also impact energy infrastructure, according to USGCRP and DOE. For example, warming air temperatures may reduce the efficiency of power plants while increasing the overall demand for electricity, potentially creating supply challenges. In addition, while many climate change impacts are projected to be regional in nature, the interconnectedness of the nation's energy system means that regional vulnerabilities may have wide-ranging implications for energy production and use, ultimately affecting transportation, industrial, agricultural, and other critical sectors of the economy that require reliable energy.
Emerging federal efforts are under way to facilitate more informed decisions about adaptation. However, we have reported these federal efforts have been largely carried out in an ad hoc manner, with little coordination across federal agencies or with state and local governments.11 In 2013, our most recent update to the list of programs at high risk of waste, fraud, abuse, and mismanagement, we identified the federal government's management of climate change risks as an area in need of fundamental transformation due to the fiscal exposure it presents.
This report examines: (1) what is known about the potential impacts of climate change on U.S. energy infrastructure, (2) measures that can reduce climate-related risks and adapt the energy infrastructure to climate change, and (3) the role of the federal government in adapting energy infrastructure to the potential impacts of climate change, including what steps selected federal entities have taken towards adaptation.
Issues:

Region:

Country:

Year Published:

Institutions: