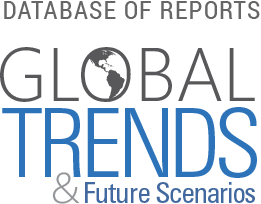 Future Food Systems: For people, our planet, and prosperity
Executive Summary (Excerpt):
Today's food systems are no longer fit for purpose. Decision makers, particularly governments in low- and middle-income countries (LMICs) and their development partners, need to take urgent action to change the ways in which food systems are currently managed, governed, and used. This is essential to achieve the goal of sustainable, healthy diets for all. These diets are vital for the health of countless millions of people and the health of the planet, and for progress in almost all of the United Nation's Sustainable Development Goals (SDGs), notably those relating to jobs, economic development, and inequalities.
The Global Panel's first Foresight report, published in 2016, sounded the alarm that sub-optimal diets were leading to a deterioration in human health and nutrition globally. This second report brings an even stronger light to bear on the deficiencies in our food systems. Progress in addressing malnutrition in all its forms and diet-related ill health is stalling, and food systems around the world continue to operate unsustainably. The serious health and economic implications of the rising levels of malnutrition and diet related non-communicable diseases (NCDs) are becoming all too clear; low- and middle income countries (LMICs) and the poor everywhere are most affected. At the same time, the COVID-19 pandemic has exposed systemic weaknesses and fragility in food systems, which were already increasingly threatened by climate change and worsening environmental degradation.
Issues:

Region:

Year Published:

Institution:

Tags: