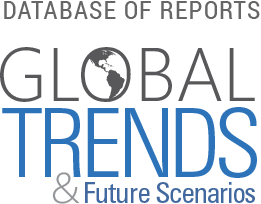 Future State 2030: The global megatrends shaping governments
Introduction
The world is changing rapidly. Technology is connecting people within and across national boundaries and disrupting existing assumptions. Mounting public debt is limiting the scope of governments to act in a range of policy areas. Climate change is increasing the frequency and magnitude of extreme weather events. And more than at any point in human history, we live in a world where events and decisions in one part of the world can influence lives at the opposite end of our planet.
Recognizing that these changes are already underway, KPMG International engaged and worked with the Mowat Centre at the School of Public Policy and Governance, University of Toronto, to better understand the megatrends that will have the most significant impact on governments in the years ahead, as well as the changes required to achieve the characteristics of a a "leading practice" government in the future. Future State 2030 is based on this research and presents cross-cutting observations on the policy, regulatory and program shift options governments may need to consider, as well as the strategies, structures, and skills needed to deliver them.
To be clear, global megatrends are not simply the important issues facing governments. While issues differ between countries, megatrends are the larger forces shaping the policy choices available to governments to deal with emerging issues.
1) Global megatrends are not short-term issues. They are projected to have relevance for at least 20 years, shaping the role of governments into 2030 and beyond.
2) Global megatrends are relevant worldwide, to nations of different sizes, regions, and levels of prosperity.
3) The global megatrends identified in this report are salient to the four core responsibilities of governments: economic prosperity, security, social cohesion and environmental sustainability. They create new challenges and opportunities for governments and shape the poilcy and regulatory tools available to them, demanding new responses to deliver on core mandates.
The nine global megatrends identified by the Mowat Centre are rooted in these principles and were refined based on literature review and expert interviews.
Issues:

Region:

Year Published:

Institutions: