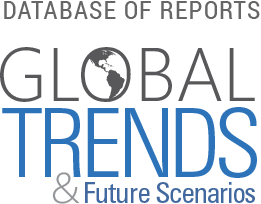 Global Foresight 2050: Six Global Scenarios and Implications for the Forest Sector
Introduction (Summary):
The aim of this report is to inspire organizations to improve their preparedness for uncertain and complex alternative developments and futures. Six global foresight scenarios for 2050 are presented based on economic, technological, political, societal and environmental developments. Each scenario is also analyzed considering its implications for the global forest sector. These scenarios are to support strategic operations at SLU and the work of the International Union of Forest Research Organizations' (IUFRO) Task Force Foresight for Forest Sector Planning. These scenarios are also intended to be valuable to any other actors involved in the global forest sector and sectors connected to it. The last section of the report outlines the implementation of the scenarios through a possible foresight exercise.
Issue:

Region:

Year Published:

Authors:

Institution:

Tags: