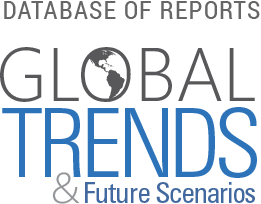 Global Risks 2035: Search for a New Normal
In the four years since the National Intelligence Council's Global Trends 2030 was published, the biggest change in the world is the increased risk of major conflict. In 2012, a large-scale US/NATO conflict with Russia or China was close to unthinkable. Now, the post-Cold War security order has broken down, and the consequences are immense, potentially threatening globalization itself.
In Global Risks 2035: The Search for a New Normal, Mathew Burrows, director of the Atlantic Council's Strategic Foresight Initiative and author of Global Trends 2030, analyzes geopolitical and technological trends to present five alternative futures based on how well global actors may respond, react, and adapt to growing uncertainty and change. Featuring a foreword by former National Security Advisor Brent Scowcroft, Global Risks 2035 provides the strategic foresight for the next administration to understand and prepare for the challenges of the future.
Issues:

Region:

Year Published:

Authors:

Institution: