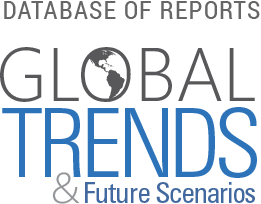 Globalización y costo de los alimentos: situación actual, pronóstico y posibles soluciones
Terra.Vol.XXV, N° 37 pp 13-44
Resumen
En este trabajo, se analizan las causas y consecuencias de la inflación experimentada por el sector de los alimentos en el ámbito mundial hasta el segundo semestre del 2008. Entre las causas más destacadas que afectan directamente el costo de los alimentos, se encuentran el aumento exagerado del precio del barril de petróleo, la utilización de gramíneas y oleaginosas para la elaboración de bioetanol y biodiesel, la especulación de losmercados a futuro de commodities alimenticios en lugares como el Chicago Board of Trade (CBOT) y el impacto producido por el aumento del consumo en las economías de los países BRIC (Brasil, Rusia, India y China). Se toman en cuenta las opiniones de expertos internacionales y en especial organismos multinacionales que desarrollan esfuerzos continuos para frenar la crisis: IPCC, FAO, ONU, FMI, BM, OECD, Bill Clinton,Al Gore, George Soros, entre otros.Así mismo, se incluye un breve panorama de la situación venezolana actual en cuanto al tema alimenticio, con algunos análisis del experto nacional HiramGaviria. Posteriormente, se evalúan otras opciones energéticas actuales en elmundo para evitar destinar los alimentos a la elaboración de biocombustibles, como la energía nuclear y la energía eólica.
Palabras clave: alimentos, inflación, bioetanol, biodiesel, biocombustibles, energías alternas, globalización.
Abstract
This article analyses the causes and consequences of the inflation experienced by the food sector worldwide until june 2008. Some of the most highlighted causes that affect directly the cost of food are: the exaggerated increase of the oil price, the use of gramineae and oleaginous to produce bioethanol and biodiesel, the speculation of future markets of food commodities in places such as the Chicago Board of Trade (CBTO), and the impact caused by the increase of consumption in the BRIC's (Brazil, Russia, India and China) economies. International experts' opinions are taken into account, in special the ones of multinational organizations that develop continuous efforts to stop the crisis: the IPCC, FAO, UN, IMF, WBG, OECD, Bill Clinton, Al Gore, George Soros, amongst others. In addition, a short view of Venezuela's current situation regarding the food subject has been included with the analysis of the Venezuelan expert Hiram Gaviria. Later on, other current energy options in the world to avoid the use of food to produce biofuels are evaluated, such as nuclear and wind energy.
Keywords: food, inflation, bioethanol, biodiesel, biofuels, alternative energies, globalization.
Issues:

Region:

Year Published:

Author:

Institution: