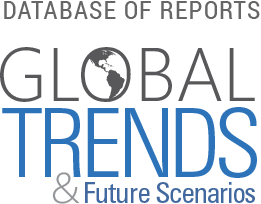 Horizon 2020: Research and Innovation to boost growth and jobs in Europe
Foreward (excerpt)
Horizon 2020 has a single overarching objective: the achievement of scientific, technological and societal impact based on excellent research and innovation projects. It aims to achieve economic impact by supporting industrial competitiveness, economic growth and job creation. It aims to achieve societal impact by developing the means to respond effectively, quickly and efficiently to the urgent societal challenges (climate change, loss of biodiversity, ageing, etc.) Europe is faced with.
This brochure, which presents examples of research and innovation projects funded through past EU programmes and constitutes a record of impact, shows that the ambitious goals set for Horizon 2020 are fully justified.
From 2014 to 2020, Horizon 2020 brings all EU research and innovation funding together under a single programme with three key objectives:
Excellent Science: Strengthening the EU's position as world leader in science and attracting the
best talents to work together across Europe;
Competitive Industries: Strengthening industrial leadership in innovation to get Europe back on
the path to growth and job creation;
Better Society: Innovating to tackle societal challenges shared by all Europeans, across seven
key themes: Health, demographic change and well-being; Food security, sustainable agriculture,
marine and maritime and inland water research and the bio-economy; Secure, clean and efficient
energy; Smart, green and integrated transport; Climate action, environment, resource efficiency
and raw materials; Europe in a changing world -inclusive, innovative and reflective societies; and
Secure societies – protecting the freedom and security of Europe and its citizens
Carlos Moedas
Commissioner for Research, Innovation and Science.
Issue:

Region:

Year Published:

Institutions: