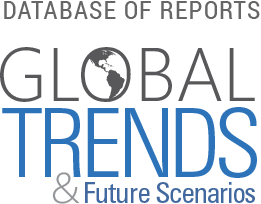 Infrastructure and Urban Development Industry Vision 2050
World Economic Forum Summary:
In today's increasingly complex, fast-paced and interconnected world, breakthrough technologies, demographic shifts and political transformations are having far-reaching societal and economic consequences. Societies are facing systemic global challenges that can no longer be addressed through the conventional linear approach of hierarchical corporate and governmental structures. A multi-stakeholder approach is needed.
The World Economic Forum, through six working groups of the Shaping the Future of Construction project, has developed future-looking scenarios, which serve as the basis for the Infrastructure and Urban Development Industries' Shared Industry Vision. Based on nine pillars – collaborative and fair, performance-based, human-centred, holistic and systemic, smart and connected, sustainable and affordable, safe and secure, long term, and responsive and responsible – a vision for 2050 is outlined and various strategies to achieve it are put forward.
By 2050, the ability to access any information on the built environment in real time will be available, and machine supported decision-makers will become better at analysing the incredible amounts of data connected systems will produce. This information will be able to be used with considerably tighter feedback loops and for immediate response. Most of these decisions might not even be human decisions. This has the potential to streamline processes and make more productive and affordable the use of available resources.
By 2050, the challenging shift from "grey" to "green" infrastructure will be complete, further contributing to the health of the planet. The shared vision is a call for action to start working towards that goal. Promising examples are current life cycle thinking and the tentative establishment of a circular economy. Growth should not be the single most important aim of the global economy; a more equitable distribution of wealth should be one of its leading characteristics.
Innovation will also be key to the success of the industry, as it looks to find more productive and efficient ways to provide energy, food, safety and shelter for an increasing world population against a background of climate change and growing concerns about the occurrence of natural disasters. Vulnerable critical infrastructure has to become more resilient by introducing smart, robust and self-healing systems. Green energy is getting more affordable and more built environment assets prove the business case for sustainability.
By entering the Fourth Industrial Revolution, the importance of a human-centred approach to the design and the maintenance of urban centres will be more crucial. Art, culture, music, a sense of place and a feeling of belonging will increasingly be seen as critical to the physical and mental happiness and well-being of the global population, thus fostering a culture of enjoyment and a personal creative responsibility for socially stable and vibrant communities.
Issues:

Region:

Year Published:

Institution: