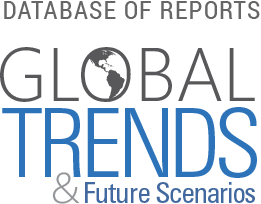 Jobs of the Future: Options and Opportunities
Executive Summary (excerpt)
We are about to encounter a crisis that will challenge our economic well-being and shake the foundations of our institutions and social structures. We cannot escape the changes that lie just in front of us, despite how much our current economic woes may distract us from this reality. We cannot escape, but we can prepare. The effectiveness of our response or plan depends upon the creativity and determination we are prepared to apply to meeting this challenge.
Two years ago the "People without Jobs Jobs without People" Report (Miner, 2010a) drew attention to the crisis arising from the intersection of two transformational changes: an aging population and an emerging knowledge economy. This Report updates those findings and then suggests ways that we can better prepare for the Jobs of the Future.
As the baby boomer generation advances into the age of normal retirement, there will be a significant decline in the proportion of our population in the prime working years of 15 to 64. Second, the emergence of the knowledge economy demands that the proportion of the labour force with education or training beyond high school must increase and increase dramatically.
Increasing the size of our total population through immigration would help, but it will not solve the problem. Increasing the participation rates of those currently under-represented in the labour force definitely needs to be a priority. As well, we need to explore ways of accelerating the graduation rates of our post-secondary students, increasing employerprovided training, improving literacy rates and creating a more integrated educational system. But what is perhaps the greatest need is a change in attitudes towards post-secondary education. We simply have to accept that the vast majority of our young people must aspire to and achieve post-secondary education or training.
Issues:

Region:

Country:

Year Published:

Author: