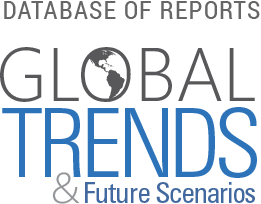 Leading Edge 2020: Critical Thinking on the Future of International Development
This report investigates the future trends which will shape international development and in particular international non governmental organisations (INGOs) in the coming decade. It is intended to be a resource which will provoke discussion on key issues facing development organisations. The project involved some 87 experts across the world in a series of guided conversations on the future of international development.
Introduction (excerpt)
The international context is changing. Climate change is now being felt right across the globe, with unpredictable and often devastating consequences for poor and rich countries alike. At the same time, governments are struggling to reach agreement on how to mitigate further dangerous climate change. New political forces are emerging – challenging accepted norms and processes from the UN system and international financial institutions, as well as agreements on aid effectiveness and international trade. Their influence is being felt right across the world. As this report goes to press, the Middle East is in turmoil, and the outcomes hard to foresee.
Issue:

Region:

Year Published:

Authors:

Institution: