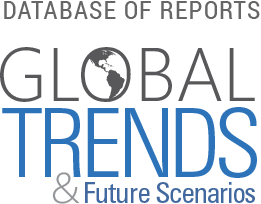 National Strategy for Higher Education to 2030
Preface

The current report presents a vision of an Irish higher education sector that can successfully meet the many social, economic and cultural challenges that face us over the coming decades, and meet its key roles of teaching and learning, research, scholarship, and engagement with wider society.
For a variety of reasons, Irish higher education is now at a point of transition: the number of people entering the system is growing and the profile of students is changing. Unemployment and changing patterns of work bring new urgency and a much greater emphasis on lifelong learning and upskilling. A high proportion of the skills that we need now in the workforce are high-order knowledge-based skills, many of which can be acquired only in higher education institutions. The importance of highquality research to the teaching mission and to underpinning socio-economic development has grown significantly over the past decade and will continue to do so over the next decade. These changes also pose additional challenges to staff, and in some cases the physical infrastructure is under pressure.
In the face of these major challenges, doing nothing is not an option and leaving it too late is not an option either. We now have a generational opportunity to transform the Irish higher education landscape, to widen participation to include those previously excluded, to leverage the traditionally high value we place on education, to get ready for the job opportunities that will come with
economic recovery, and to deliver knowledge and learning of lasting cultural and social significance.
Issues:

Region:

Country:

Year Published:

Institutions: