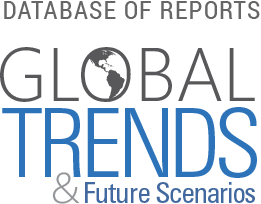 Proyecciones de población/Population Projections
This report includes content in both Spanish and English.
Resumen
El Observatorio Demográfico 2013 contiene indicadores seleccionados de la revisión de 2013 de las estimaciones y proyecciones de la población analizada. Las cifras contenidas en esta publicación constituyen una revisión de las presentadas en el Observatorio 2012. En esta oportunidad, se actualizaron las estimaciones y proyecciones de la población urbana y rural desde 1950 hasta 2050, extendiéndose el período de estimación y de proyección. La metodología utilizada es la habitual, pero en esta oportunidad se ajustaron las tendencias observadas para lograr una proyección de más largo plazo en los países que no cuentan con censos de la década de 2010. En las próximas ediciones se irán incorporando las nuevas estimaciones y proyecciones de población en que se consideren los censos más recientes y otras fuentes a medida que estén disponibles.
Como es habitual, se incluye un capítulo en el que se analizan las tendencias demográficas. En esta oportunidad, se examinan el crecimiento y la perspectiva de la población urbana en la región. En las notas técnicas de este Observatorio se enumeran las fuentes de datos consideradas para cada país.
Foreward
The Demographic Observatory 2013 contains selected indicators from the 2013 revision of estimates and projections for the populations analysed. The figures contained in this publication are a revision of those presented in the Observatory 2012 and include updates of the estimations and projections of the urban and rural population from 1950 to 2050, extending the periods of estimation and projection. The procedure used to produce these figures follows the usual methodology; however on this occasion the observed trends were adjusted to yield a longer projection for countries that have not yet conducted a census during the 2010 decade. Future issues will incorporate the new population estimates and projections arising from the most recent censuses and other sources, as they become available.
As usual, a chapter analysing demographic trends is included. This issue examines the growth and prospects of the urban population in the region. The technical notes for this issue of the Observatory list the data sources used for each country.
Issue:

Regions:

Year Published:

Authors:

Institutions: