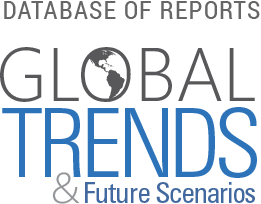 Oil in 3D: the demand outlook to 2050
The energy industry is essential to almost all economic and human activity, and lies at the heart of both important opportunities and challenges faced by the world today. The sector provides power, transport, heating and supports industry and livelihoods in just about all communities, globally. However, it is also one of the key sources of carbon-related emissions.
Climate change represents one of the greatest challenges faced today and the scientific community has set out the changes society, including the participation of government, civil society and business, must make to help combat it. The Intergovernmental Panel on Climate Change (IPCC) has identified the need to limit temperature increases to less than 2°C above pre-industrial levels, but has identified that efforts to limit increases to 1.5°C would help further reduce impact and mitigate risks. The success, or otherwise, of these efforts is set to have a material impact on the evolution of how much energy we use in the future, and how that energy is produced.
The global energy sector is already changing rapidly: it is embracing new technology, data-driven efficiency solutions, and is increasingly reliant on renewable energy. Alternatives to oil do exist in many sectors, but not yet at the scale demanded by growing populations and economies across a complex global energy system.
This report explores how the energy landscape could evolve over the coming decades, and specifically, how much oil –currently the largest source of energy – the world might consume by 2050, in three different scenarios.
Advances in renewable energy, technological innovation, and strict low-carbon policies will play a critically important role over the next 30 years, but oil is likely to remain a significant part of the energy mix over this timeline.
Issues:

Region:

Year Published:

Institution: