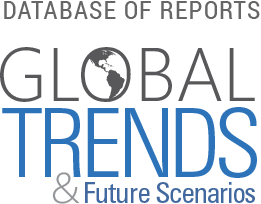 Reforms to Accelerate the Development of India's Smart Cities: Shaping the Future of Urban Development & Services
India is a significant contributor to the rapid global population increase but has failed to produce equally rapid increases in urban infrastructure and public services. Cities in India face a range of challenges to meet demand and supply gaps in urban regions, in such areas as water, waste management, energy, mobility, the built environment, education, healthcare and safety.
With the growing focus on enacting positive reforms in governance and improving investor confidence in India today, the time is right to put the spotlight on cities as they are hot-spots of business and economic activity. The plans announced by the Government of India for 100 smart cities and 500 Atal Mission for Rejuvenation and Urban Transformation (AMRUT) cities should usher in a structured approach towards urban management. Still, these programs must address institutional, business environment, and sector-specific challenges to ensure the creation of an environment that is ready for the sustainable urban improvement that the plan seeks to implement. This report highlights the importance of dedication from all stakeholders to pursue the necessary reforms to accelerate urban development.
Issues:

Region:

Country:

Year Published:

Institution: