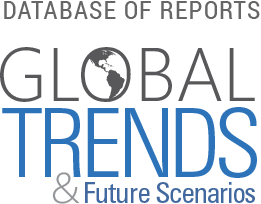 South Africa Scenarios 2025: The future we chose?
Welcome to South Africa Scenarios 2025 (excerpt)
Building on the work of the 2014 Memories of the Future project, Scenarios 2025 aims to stimulate discussion about some of the challenges South Africa might face after 30 years of democracy.
A companion piece to the Towards a Fifteen Year Review report reflecting on impact of public policies, South Africa Scenarios 2025, The Future We Chose? looks 'back' at three paths that the country may have traversed by 2025. The research presented, the scenarios envisaged, and the question mark in the title are all meant to provoke discussion and debate.
Scenarios are not predictions, nor roadmaps; they are constructed stories about a particular point in the future and some informed speculation about the crosscutting paths that might get us there.
The power of scenarios lies in provoking a sense of what might be possible and in combining
probabilities in ways we might not have thought of previously.
Issues:

Region:

Country:

Year Published:

Institution: