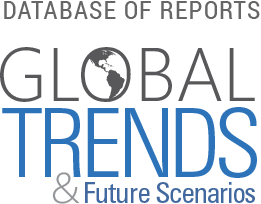 Southeast Asia and Pacific Islands: The Impact of Climate Change to 2030
The National Intelligence Council sponsors workshops and research with nongovernmental experts to gain knowledge and insights and to sharpen debate on critical issues. The views expressed in this report do not reflect official US Government positions.
Executive Summary (excerpt)
Southeast Asia and Pacific Islands are at risk from the impact of climate change in the next 20 years due to the region's large and growing population, long coastlines, abundant low-lying areas, reliance on the agricultural sector, and dependence upon natural resources. This report focuses on the nations of Thailand, Cambodia, Laos, Vietnam, the Philippines, Malaysia, Singapore, and Indonesia. These countries have a diverse range of governments, populations, religions, economic growth, development, and allocation of natural resources, but they all have a similar tropical maritime climate and face similar threats from climate change. The effects of climate change have already begun in the Southeast Asia and Pacific Islands region:
Average annual surface temperatures in the region increased by 0.5-1.1 °C during the period 1901-2005.
Precipitation patterns are changing regionally, with increases in some locations and decreases in others. For example, annual rainfall decreased across most of the southern regions of Indonesia (Java, Lampung, South Sumatra, South Sulawesi, and Nusa Tenggara) and increased across most of the northern regions of the country (Kalimantan and North Sulawesi) during the period 1931-1990.
Sea level is rising, and the magnitude varies regionally. During the period 1993-2001, the  largest increases in sea level (15-25 mm per year) in the region occurred near Indonesia and the  Philippines, while only moderate changes (0-10 mm per year) occurred along the coasts of Thailand, Cambodia, and Vietnam.
This paper does not represent US Government views.
Issue:

Regions:

Year Published:

Institutions: