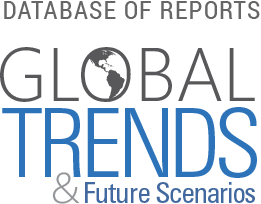 States of Change: The Demographic Evolution of the American Electorate, 1974–2060
This article was published by the Center for American Progress.
The States of Change: Demographics and Democracy project is a collaboration supported by The William and Flora Hewlett Foundation that brings together the Center for American Progress, the American Enterprise Institute, and demographer William H. Frey of the Brookings Institution. The project's goals are:
To document and analyze the challenges to democracy posed by the rapid demographic evolution from the 1970s to 2060
To project the race-ethnic composition of every state to 2060, which has not been done for 20 years
To promote a wide-ranging and bipartisan discussion of America's demographic future and what it portends for the nation's political parties and policy
This report presents the first tranche of findings from this project—including detailed analyses on the nation as a whole and on every state—which we hope will both inform and provoke discussion. We outline 10 broad trends from our findings that together suggest the scale of the transformation our country is living through and the scope of the challenges it will face in the future.
Issue:

Region:

Country:

Year Published:

Authors:

Institutions: