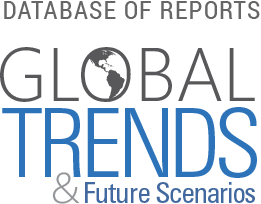 Strategic Options for Europe's Future
Executive Summary
The euro-zone crisis has prompted the most intense debate about the European Union's future in its history. Deep cracks have appeared in the European project, posing the most serious test it has ever confronted, complicated by the fact that Europe faces not one but a number of highly complex, multi-rooted and interlinked crises. Although fears of a 'euro-implosion' have receded since the summer of 2012, the overall situation remains volatile and the reality of daily life is still very tough for many people in many Member States.
Even though numerous measures that seemed impossible some years earlier have been adopted since 2010, it is still questionable whether Europe will emerge stronger from this crisis, as it has from past watershed moments. But one thing seems certain: if Europeans want to overcome the current malaise and also prepare themselves for the manifold internal and external challenges that lie ahead, they will soon have to make strategic choices about the EU's long-term future.
In this situation what is urgently needed is a discussion in and between EU countries about how to respond to the financial, economic, political and social challenges facing our troubled continent. This process could eventually lead to a new 'pact' for Europe – between its Member States, and between the policy-makers and the public – to heal the wounds left by the crisis, deliver effective policy responses, and strengthen the EU as a global player.
It is this which has prompted a consortium of European foundations, led by the King Baudouin Foundation and the Bertelsmann Stiftung, to promote a pan-European public debate on the EU's future which seeks to generate ideas to make the Union more effective in responding to key challenges and strengthen its position on the international stage. It aims to do this through an analysis of the 'state of the Union' and the elaboration of potential strategic options for the future, followed by a series of national debates involving the public, politicians, policy-makers, business leaders, trade unionists and other civil society representatives, and to feed the ideas generated by this process into the work of the new EU leadership which takes office after the 2014 European elections.
This report, which reflects the work and discussions of a Reflection Group including EU experts from different Member States, marks the end of the first stage of the process: it analyses the 'state of the Union' and the multifaceted challenges ahead, and assesses possible strategic options for the future.
Issues:

Region:

Year Published:

Author:

Institutions:

Tags: