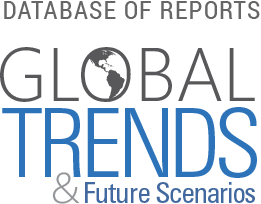 Strengthening Governance Globally–Patterns of Potential Human Progress
Pardee Center Summary:
This executive summary presents key messages and highlights from Strengthening Governance Globally: Forecasting the Next 50 Years. The volume explores the future around the world of domestic governance, conceptualized as a two-way interaction between governments and society. It identifies three dimensions of governance— the provision of security (including the reduction or elimination of debilitating violent conflict), the building of capacity (including the control of corruption), and the broadening and deepening of inclusion—as fundamental to the modern state, and it examines how countries have made, are in the process of making, or have yet to undertake these transitions.
Issue:

Region:

Year Published:

Institutions: