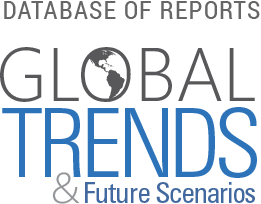 The African Century
By 2050 Africa's youth will be 10 times the size of the youth population of the European Union. This demographic shift will be Africa's biggest challenge, but it also provides its biggest opportunity. Demographic changes are placing the continent on the brink of what could bring a 'demographic dividend' – but only if the right action is taken at the right time. That time is now.
By taking action now, not only Africa but the whole world could benefit from the economic growth that this new generation could foster. Through tackling corruption, improving infrastructure and prioritising job creation, African leaders have the opportunity to ensure that the 450 million new workers entering the economy between 2015 and 2035 (22.5 million every year) have access to quality employment opportunities.
Without action, the world could see a destabilising demographic division, with severe consequences for regional and global security well into the 21st century. If current trends continue, by 2020 the unemployed population in Africa (41.4 million) will roughly equal the entire employed population of Germany (40.7 million). Political and military leaders have recognised that millions of people without opportunities, skills or hope will be vulnerable to extreme poverty, extreme climate conditions and extreme ideology. That is a very worrying prospect.
This report presents evidence on the risks and opportunities of this African youth bulge and calls for a new partnership with Africa which doubles investments in education, employment and empowerment to support a programme of economic and policy reform across the continent – a plan that, if successful, could lead to a rise in gross domestic product (GDP) worth $500 billion a year, equal to about one-third of sub-Saharan Africa's current GDP, for the next 30 years. In terms of social returns, stability and potential future conflict avoided, the return on investment is far higher.
Issues:

Region:

Year Published:

Institution: