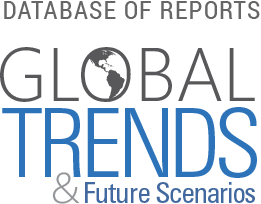 The African Union at 50
African Union at 50 marks the 50th anniversary of the birth of the Organisation of African Unity, which was succeeded by
the African Union in 2002. This publication commemorates the occasion by touching upon the themes of pan-Africanism and African renaissance, celebrating how the organization  African Union has contributed to the liberation of Africa from the vestiges of colonialism and apartheid, and the work it has achieved in creating and implementing a unique framework for collective action in driving the development of the continent. As Dr Nkosazana Dlamini Zuma, Chairperson of the African Union
Commission, asserts in the publication's forward, the theme of the African Union's anniversary celebrations is befitting not just for this year, but also for the next 50 years.
Issues:

Region:

Year Published:

Institution: