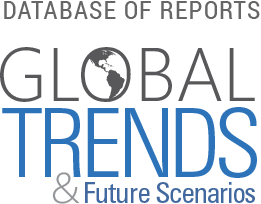 The Future of Jobs Report 2018
World Economic Forum Summary:
As technological breakthroughs rapidly shift the frontier between the work tasks performed by humans and those performed by machines and algorithms, global labour markets are undergoing major transformations. These transformations, if managed wisely, could lead to a new age of good work, good jobs and improved quality of life for all, but if managed poorly, pose the risk of widening skills gaps, greater inequality and broader polarization.
As the Fourth Industrial Revolution unfolds, companies are seeking to harness new and emerging technologies to reach higher levels of efficiency of production and consumption, expand into new markets, and compete on new products for a global consumer base composed increasingly of digital natives. Yet in order to harness the transformative potential of the Fourth Industrial Revolution, business leaders across all industries and regions will increasingly be called upon to formulate a comprehensive workforce strategy ready to meet the challenges of this new era of accelerating change and innovation.
This report finds that as workforce transformations accelerate, the window of opportunity for proactive management of this change is closing fast and business, government and workers must proactively plan and implement a new vision for the global labour market.
Issues:

Region:

Year Published:

Institution: