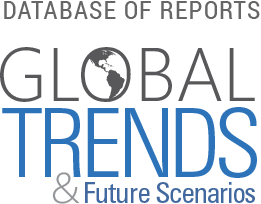 The Future of the Global Muslim Population: Projections for 2010-2030
Executive Summary (excerpt)
The world's Muslim population is expected to increase by about 35% in the next 20 years, rising from 1.6 billion in 2010 to 2.2 billion by 2030, according to new population projections by the Pew Research Center's Forum on Religion & Public Life.
Globally, the Muslim population is forecast to grow at about twice the rate of the non-Muslim population over the next two decades – an average annual growth rate of 1.5% for Muslims, compared with 0.7% for non-Muslims. If current trends continue, Muslims will make up 26.4% of the world's total projected population of 8.3 billion in 2030, up from 23.4% of the estimated 2010 world population of 6.9 billion.
While the global Muslim population is expected to grow at a faster rate than the non-Muslim population, the Muslim population nevertheless is expected to grow at a slower pace in the next two decades than it did in the previous two decades. From 1990 to 2010, the global Muslim population increased at an average annual rate of 2.2%, compared with the projected rate of 1.5% for the period from 2010 to 2030.
Issue:

Region:

Year Published:

Institution: