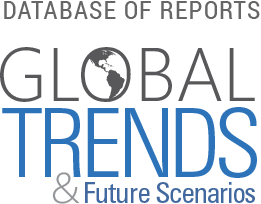 The Future of Work and the Changing Workplace: Challenges and Issues for Australian HR Practitioners
This paper concludes that eight forces will determine the structure of the future workplace for individual employees and shape the type of work to be undertaken by the HR profession:
Global competition
Technological and communication breakthroughs
Demand for personal flexibility
Skills convergence in multi-disciplinary environments
Macroeconomic and demographic changes
Global best practice changes in people management
Changing business standards e.g. CSR, ethics
Government imposition of regulations to quell public fears
The first seven of these forces have already produced substantially positive effects for economic growth and workplace performance, but they have also combined to produce a breathtaking speed of change to economic, product and labour markets. While government intervention and stimulus almost certainly saved the world from a major economic depression following the 2008 global financial crisis, the last of these eight forces, new impositions of regulation and other forms of government intervention, threaten not only the immediate private sector confidence behind theemergence of a recovery, but also future world economic growth achieving its full potential.
In summary the challenges to workplace management from these eight forces will require future HR practitioners to be known in the 2020 workplace as:
Workplace transformers: transformers of the structure and conduct of work within a widely
distributed set of locations
Work-life integrators: role models for integration and work-life balance
Next generation talent managers: a role that requires working through new value sets
Performance rewarders: rewarders of performance aligned to widely distributed workspaces
Learning architects & builders : architects, custodians and builders of new capabilities for the new learning places of work
CSR stakeholder marshalls: the friendly cop for tomorrow's core stakeholder relationships
Engaging communicators: multi point communication facilitators across the new nine space stations of work, with a priority to maximise engagement of your people
Diversity champions: cross-cultural integrators and chief inequity busters
Regulatory wizards: compliance monitors and also advocates for better business outcomes from the regulatory environment
A scorecard of where the HR profession currently stands against the needs of these nine strategic roles is set out at the conclusion of the paper. Finally, some advice is offered to both practitioners and policy makers as to their optimal positioning in order to facilitate better functioning and higher performing workplaces in Australia by the year 2020.
Issues:

Region:

Country:

Year Published:

Author:

Institution: