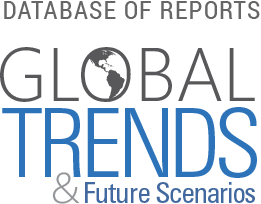 The Global Risks Report 2016
Publisher's abstract
The Global Risks Report 2016 features perspectives from nearly 750 experts on the perceived impact and likelihood of 29 prevalent global risks over a 10-year timeframe. The risks are divided into five categories: economic, environmental, geopolitical, societal and technological.
The report also examines the interconnections among the risks, and through that analysis explores three areas where global risks have the greatest potential to impact society. These are the concept of the "(dis)empowered citizen", the impact of climate change on food security, and the potential of pandemics to threaten social cohesion.
The report also takes an in-depth look at the how the global security landscape could evolve in the future; sharing the outcomes of a year-long study to examine current trends and possible driving forces for the future of international security.
Issues:

Region:

Year Published:

Institution: