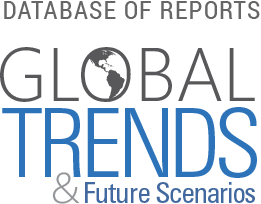 The Outlook for Energy: A View to 2040 (2013)
Report Excerpt
This year's Outlook reveals a number of key findings about how we use energy, how much we will need in the future and what types of fuels will meet demand. For example:
Efficiency will continue to play a key role in solving our energy challenges. Energy-saving practices
and technologies, such as hybrid vehicles and high-efficiency natural gas power plants, will help countries in the Organization for Economic Cooperation and Development (OECD) – including those in North America and Europe – keep energy use essentially flat even as OECD economic output grows 80 percent.
Energy demand in developing nations (Non OECD) will rise 65 percent by 2040 compared to 2010,
reflecting growing prosperity and expanding economies. Overall, global energy demand will grow
35 percent, even with significant efficiency gains, as the world's population expands from about 7 billion people today to nearly 9 billion people by 2040, led by growth in Africa and India.
Issues:

Region:

Year Published:

Institution: