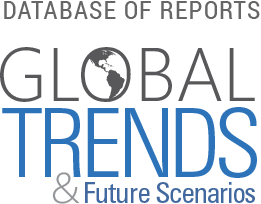 The State of the Future
Ever since His Highness Sheikh Mohammed bin Rashid Al Maktoum, Vice President and Prime Minister of the UAE and Ruler of Dubai, announced the formation of the "Government of the Future" in February 2016, organizations and programs such as the Dubai Future Foundation and the Dubai Future Accelerators program, to name but a few, have been proliferating with one shared objective: making the future a reality today.
In this "State of the Future Report", tier-one experts and researchers from around the world put their insights and expertise to work, synergistically collaborating in an effort to anticipate the technological trends that will shape the future of strategic sectors, and that stand to drastically affect people's lives all over the world.
The following pages contain not only projections as to what technologies we can expect to see in the upcoming few years, but also optimal opportunities to employ theses advancements to the benefit and betterment of mankind.
Issue:

Region:

Country:

Year Published:

Institutions: