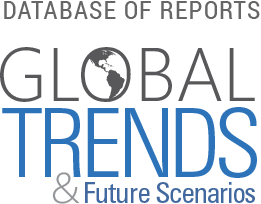 Tomorrow's World of Migration and Mobility
The future is not predetermined. A number of variables are at play in how it shapes out. So, what is the future for international migration and human mobility? Four scenarios, developed by a team of more than 50 individuals, reveal very distinct outlooks. The scenarios illustrate how antithetic (opposing) factors can yield different outcomes: those setting national migration policies and the value attributed to migrants determine the nature of the scenarios. The analysis of the scenarios as a set also illustrates how even the pursuing preferred outlooks may yield less desirable futures.
Their stories provide an opportunity to assess policies, plans and strategies under any scenario: each scenario could materialize, whether we like it or not. Indeed, the future could reflect a combination of all four scenarios, illustrating therefore the importance of using the scenarios as a set, in order to appreciate the possible diversity ahead. Exploring a range of possible options enables forward thinking that can facilitate advance preparation to anticipate any combination of futures.
Issue:

Region:

Year Published:

Institutions: