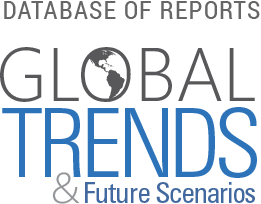 Urban world: Cities and the rise of the consuming class
Cities have long been the world's economic dynamos, but today the speed and scale of their expansion are unprecedented. Through a combination of consumption and investment in physical capital, growing cities could inject up to $30 trillion a year into the world economy by 2025. Understanding cities and their shifting demographics is critical to reaching urban consumers and to preparing for the challenges that will arise from increasing demand for natural resources (such as water and energy) and for capital to invest in new housing, office buildings, and port capacity.
A new report from the McKinsey Global Institute, Urban world: Cities and the rise of the consuming class, finds that the 600 cities making the largest contribution to a higher global GDP—the City 600—will generate nearly 65 percent of world economic growth by 2025. However, the most dramatic story within the City 600 involves just over 440 cities in emerging economies; by 2025, the Emerging 440 will account for close to half of overall growth. One billion people will enter the global consuming class by 2025. They will have incomes high enough to classify them as significant consumers of goods and services, and around 600 million of them will live in the Emerging 440.
Issues:

Region:

Year Published:

Authors:

Institutions: