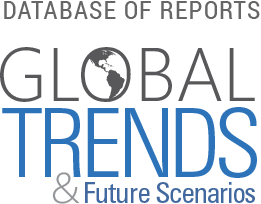 Vision 2040: Mining, Minerals and Innovation – Starting a National Conversation about Sustainable Mineral Production
Introduction (excerpt)
Australia's economy is now riding on the trucks, trains and ships that carry our minerals to the international market. But the resources boom we're now experiencing will not last indefinitely.
We need a conversation about how our vast mineral endowment can provide all Australians with sustained benefit over the next 30 years and more.
This discussion should focus on what strategies, innovations or policies might deliver equitable and
sustainable benefit from minerals into the future. The issues in this conversation are complex, and open
discussion among all stakeholders can help us to reframe problems, find solutions and identify the
opportunities change will bring. This document aims to begin this conversation by asking for your input
on a vision for a sustainable mining industry in Australia, and how this vision can be achieved.
This work is part of the Minerals Futures Collaboration Cluster (2009- 2012), which unites five university research institutions in collaboration with CSIRO to address the future of sustainability challenges for the mining industry in Australia.
Citation:
Mason, L., Lederwasch, A., Prior, T., Giurco, D.(2011). Vision 2040: Mining, minerals and innovation, [prepared for CSIRO Minerals Down Under Flagship], Institute for Sustainable Futures, UTS, Sydney, Australia
Issues:

Region:

Country:

Year Published:

Institutions: