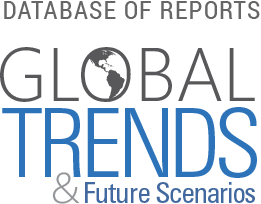 Vision 2050
Foreward (excerpt)
A decade of change has transformed aviation. Airlines are leaner, greener, safer and stronger.
The industry had also grown to meet the needs of a globalizing world. Compared to 2001, freight shipments expanded by 17 million tonnes to 46 million annually. At the same time, air travel became accessible to a billion more travelers a year and we expect 2.8 billion people to fly in 2011.
The decade also saw industry revenues double to an expected $598 billion. But industry profits are much less impressive. Over the last 40 years, the average net margin is 0.1%. And even in the best year of the last decade – 2010 – the industry's $18 billion profit is equal to a pathetic margin of just 3.2%, that does not cover the 7-8% cost of capital.
Looking ahead, we can see that in 2050 aviation will fly 16 billion passengers and 400 million tonnes of cargo. We must be able to manage that with sustainable technologies and efficient infrastructure, while pleasing our passengers and rewarding our shareholders. At the 2010 IATA Annual General Meeting, I announced Vision 2050 with these principles as cornerstones. And I invited 35 strategic thinkers to challenge and develop this vision.
The group benefited greatly by the inspirational and strategic leadership and wisdom of Singapore's Minister Mentor, Lee Kuan Yew. And Harvard University Professor, Michael Porter, helped us to frame our analysis with his insights on global competitiveness.
Vision 2050 did not identify a silver bullet to secure a more successful future. The papers that follow highlight the need for ongoing change.
Giovanni Bisignani
Director General & CEO – IATA
Issues:

Region:

Year Published:

Institution: