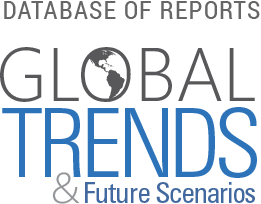 What if…? 14 Futures for 2024
According to a famous science fiction film, the future is what you make of it. This Chaillot Paper takes this quote from Back to the Future to heart, proposing 14 different portraits of the future for the year 2024.
These are not 'Grey Swans' we want to avoid – on the contrary, they are 'White Reindeers', positive developments we can make come true. The scenarios do not just depict a desirable future, but include pathways and concrete recommendations on how to get there. The scenarios outlined here therefore amount to more than strategic foresight since they are highly operational; in addition, they describe futures that are just beginning in 2024, but which will have wide-ranging positive repercussions in the decades beyond that date.
Issue:

Year Published:

Author:

Institution: