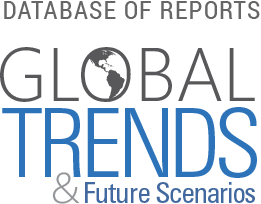 Why and How Latin America Should Think About the Future: Global Trends & Future Scenarios
Foreword by Michael Shifter
The Inter-American Dialogue continues to give priority attention to raising awareness of global trends analysis and how future scenarios will affect Latin America. The current edition of this report incorporates new elements and shifts in global trends that present new opportunities for Latin American countries. Since the original was published in December 2013, several changes stand out:
The drop in birth rates has become more pronounced;
Challenges to governance have become greater;
Inequalities caused by technological change have
intensified;
The race for innovation has accelerated;
The impact of climate change has grown;
The pace of renewable energy installation has increased;
New security risks have emerged, specifically the sharp rise in terrorist and fundamentalist groups.
There have also been positive signs on security, such as US political agreements with Iran and Cuba, and
governability, thanks to the adoption of the Sustainable Development Goals by the United Nations. This edition explores new areas of opportunity for Latin America, including rising water use for food production, new industrialization and innovation, renewable energy, and institution building. In fact, institution building emerges as an even greater challenge for combating increased corruption and channeling amplified demands for participation and equality.
As this report makes clear, Latin America's future is inextricably connected to developments taking place beyond the borders of individual nations.
Issue:

Regions:

Year Published:

Author:

Institutions: