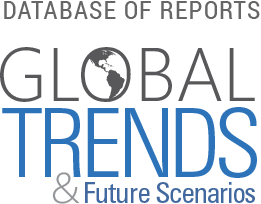 World and European Sustainable Cities
Excerpt from Forward

Urbanisation is also synonymous with stress on water supplies and waste disposal systems, air pollution and traffic congestion. These issues will be especially acute in countries like China and India. In addition, as the large majority of megacities are on the coast, the impact of the rising sea level due to climate change could be highly damaging.
Many cities may be affected by these social, political and environment challenges. The implications could be significant in humanitarian, economic and security terms. A greater understanding of the dynamics of urban societies is required if instability and the risks within cities are to be identified and managed.
This is one of the main objectives of the European research on urban issues, mostly carried out through the sixth and seventh EU Research Framework Programmes and in close collaboration with UN-Habitat.
Through presenting a sample of European research projects and UN-Habitat activities, this publication addresses questions related to the concentration of urban needs and services, migration and settlement patterns and new forms of poverty and exclusion in Europe, as well as urban welfare and social innovation, and green urban planning.
Issues:

Regions:

Year Published:

Institutions: