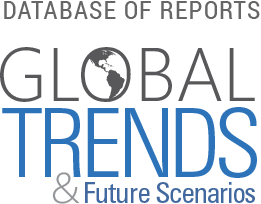 World Energy Scenarios 2017
World Energy Council Summary:
The Latin America & the Caribbean Energy Scenarios report is a first exploration of regional deep-dive scenarios and provides the basis and framework for the Latin America and the Caribbean (LAC) region. The framework which consists of Modern Jazz, Unfinished Symphony and Hard Rock which have been developed for the World Energy Scenarios 2016: The Grand Transition – is used as a lens to test and explore how the key driving forces manifest and to investigate possible development trajectories for the LAC region, resulting into three scenarios: Samba, Tango and Rock. The report is the product of a three year process, which was developed by a network of the World Energy Council's LAC National Member Committees and complemented by Project Partners – CAF, Eletrobras and UPME.
El informe está disponible en español aqui
Issues:

Region:

Year Published:

Institution: