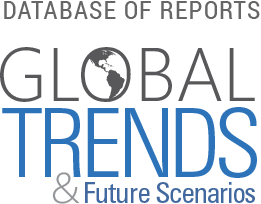 World in 2050: The BRICs and beyond – prospects, challenges, and opportunities
This is the latest in a series of reports that seeks to update projections of potential growth in GDP in leading economies over the period to 2050.
The original PwC 'World in 2050' study in 2006 covered the 17 largest economies: the G7 (France, Germany, Italy, Japan, the UK, the US and Canada) plus Spain, Australia and South Korea; and the E7 (Brazil, Russia, India, China, Indonesia, Mexico and Turkey).
The extended 2013 study – titled World in 2050 The BRICs and Beyond: Prospects, challenges and opportunities – also includes Vietnam, Nigeria, South Africa, Malaysia, Poland, Saudi Arabia and Argentina.
The report concludes that the emerging economies are set to grow much faster than the G7 over the next four decades. Figures for average growth in GDP in purchasing power parity (PPP) terms (which adjusts for price level differences across countries) show Nigeria leading the way over the period from 2012 to 2050, followed by Vietnam, India, Indonesia, Malaysia, China, Saudi Arabia and South Africa.
Issue:

Regions:

Countries:

Year Published:

Authors:

Institution: